Bakersfield Obedience Training Club (BOTC) was founded in 1961 by a group of people who saw the need for a local club whose primary interest was obedience training for dogs. Today the Bakersfield Obedience Training Club continues that vision by promoting responsible dog ownership in Kern County. We offer obedience classes to the public, support worthwhile dog-related charities, and offer weekly informal competition obedience practices. We also sponsor annual AKC-licensed Obedience and Rally Trials, and maintain an agility field for club members' use.
** New ** Check out our Newsletter Page, 2013 is up to date, and all of 2012 has been archived.

Our next General Meeting is Tuesday, November 5th at 7:30 pm @ Mill Creek. We will have a special program on Nosework.

Basic Obedience started on Monday, September 30. Our next class will be in March.

Top Dog
This year's Top Dog competition will be Saturday, November 9, 2013 in Norco.

Meeting:

No meeting in July or August. General Meeting is the first Tuesday of each month at 7:30 pm. We meet in the Parlor, which is the double wooden doors that face "S" Street.
Obedience & Rally practice has moved to Jastro Park.

Tuesdays @ 7, weather permitting.
Top Dog

BOTC competed in the Southern California Dog Obedience Council's Top Dog competition. For the second year in a row, BOTC fielded a complete team and even moved up in the standings, from 11th last year to 9th this year
Our 2012 Team...
Utility -- Hazel and Jazz, Samantha and Pippin (Selma Ashley and Harry alternate)
Open - Gail and Bandit, Hazel and Rainey
Novice - JoAnne and Sky, Samantha and Diva (Margaret and Believe, alternate)
Captain - Margaret Throne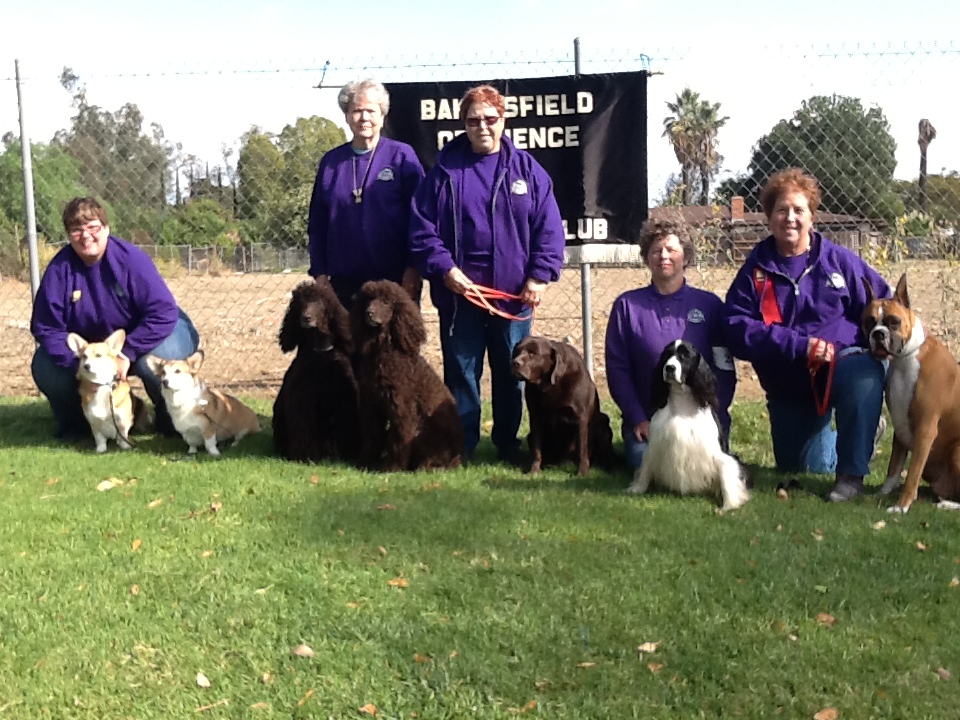 Meetings: BOTC meets on the first Tuesday of each month, 7:30 pm Our location is Mill Creek Christian Church at Truxtun and S (by the Hill House, across from Beale Library) We meet in the Parlor, which is the double wooden doors that face S Street. No meetings in July, August and December.